Complete bike make-over.  This low mileage 2005 Road King Classic was transformed in 2016.  Motor upgraded to a 120+ HP output, fat spoke wheels, hard bags, Thundermax ignition with O2 sensors, D&D 2 into exhaust, Carlini gangster apes, Daymaker lighting, Badlander seat, polished fork tubes with 2 inches lowered, Willie-G bling, just to name a few.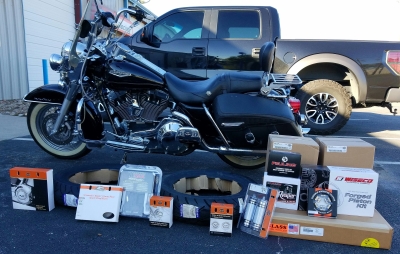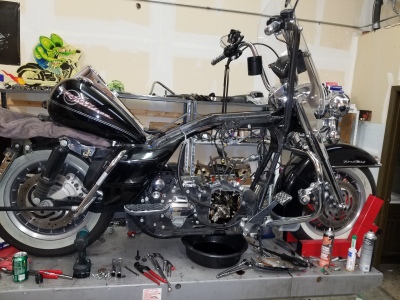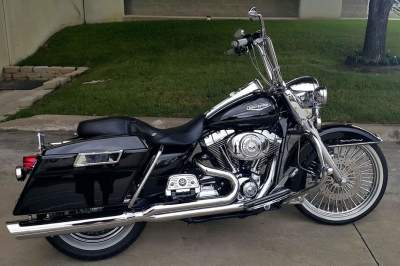 Wrecked bike to custom build
This particular bike and its rider fell victim to an uninsured motorist.  The rider who lost his lower leg in the accident wanted to redo his bike as a cancer awareness themed bike in honour of his mother he lost to cancer.  We transformed the 2013 Street Glide from a red and chrome bike to a blacked out, pearl white and pink themed bike.  In the process upgraded the saddle bags to the 2014 and up style bag, powder coated a fat poke front wheel black and numerous other modifications including a motor upgrade.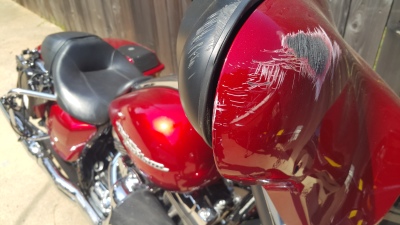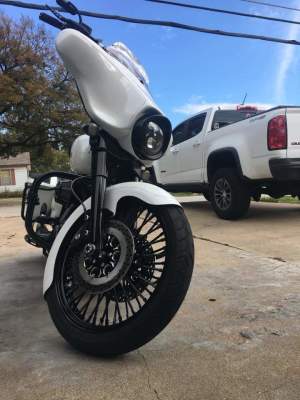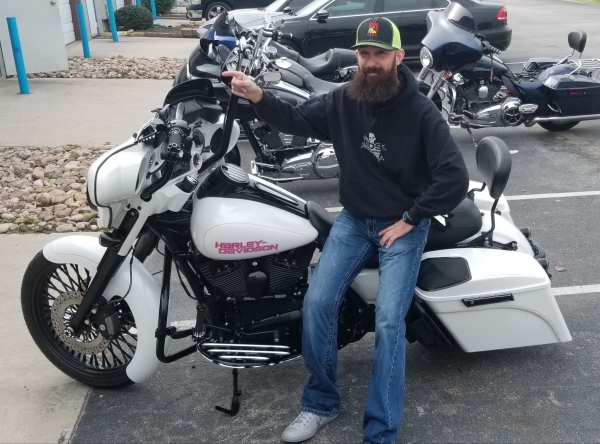 Audio systems for all needs.  Amps, head units, dash speakers, bag speakers, lighted speakers, Ipad dash systems.  You name it, we have you covered!